Set in peaceful, undulating countryside, famous for its 130+ vineyards, this area is also known for its medieval 'bastide' villages and spectacular views. There are many beautiful and historic villages and towns within easy reach. Four of 'Les Plus Beaux Villages de France' are within a 30 minute drive: Puycelsi, Castelnau de Montmiral, Bruniquel and Cordes sur Ciel, also voted Favourite French Village 2014.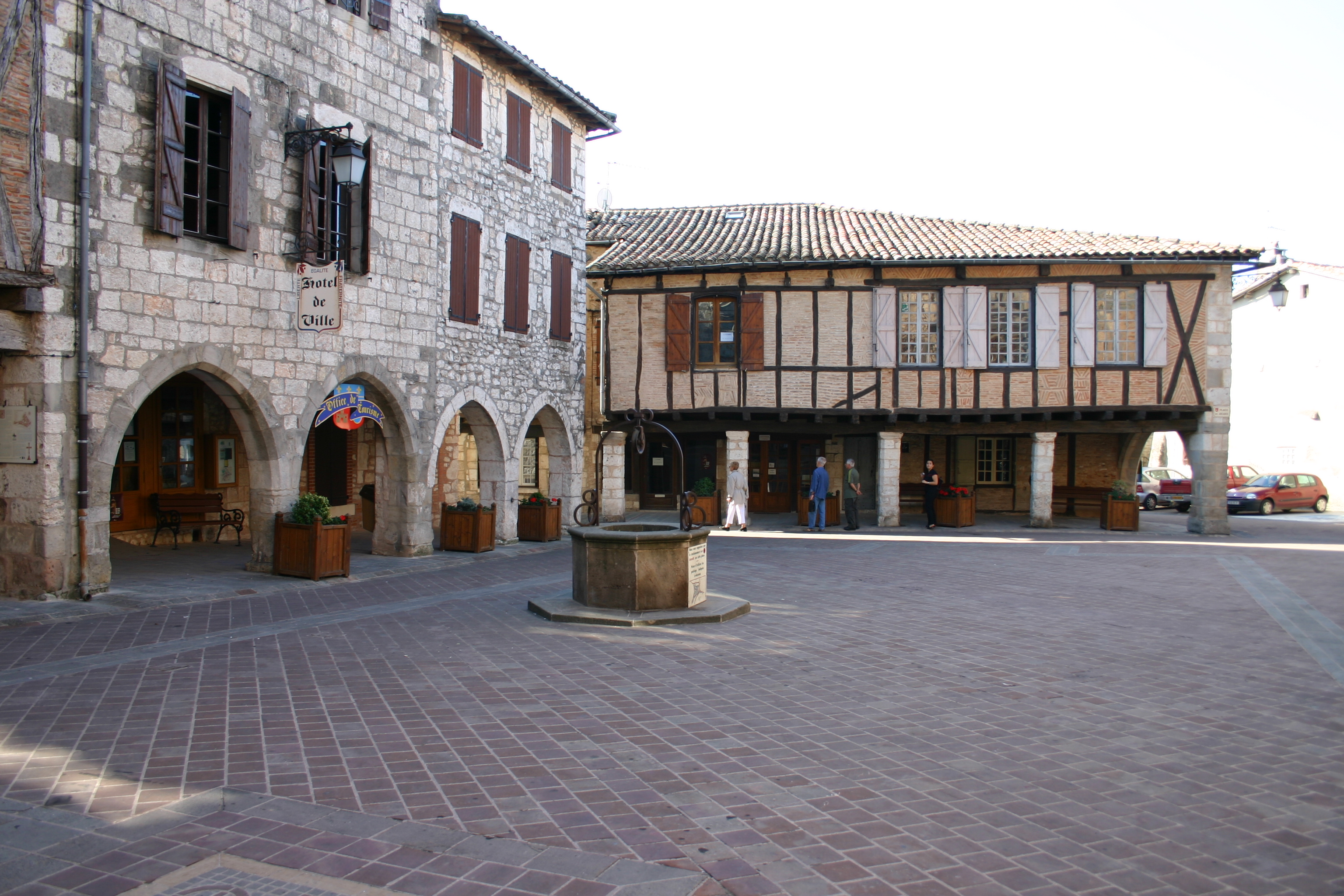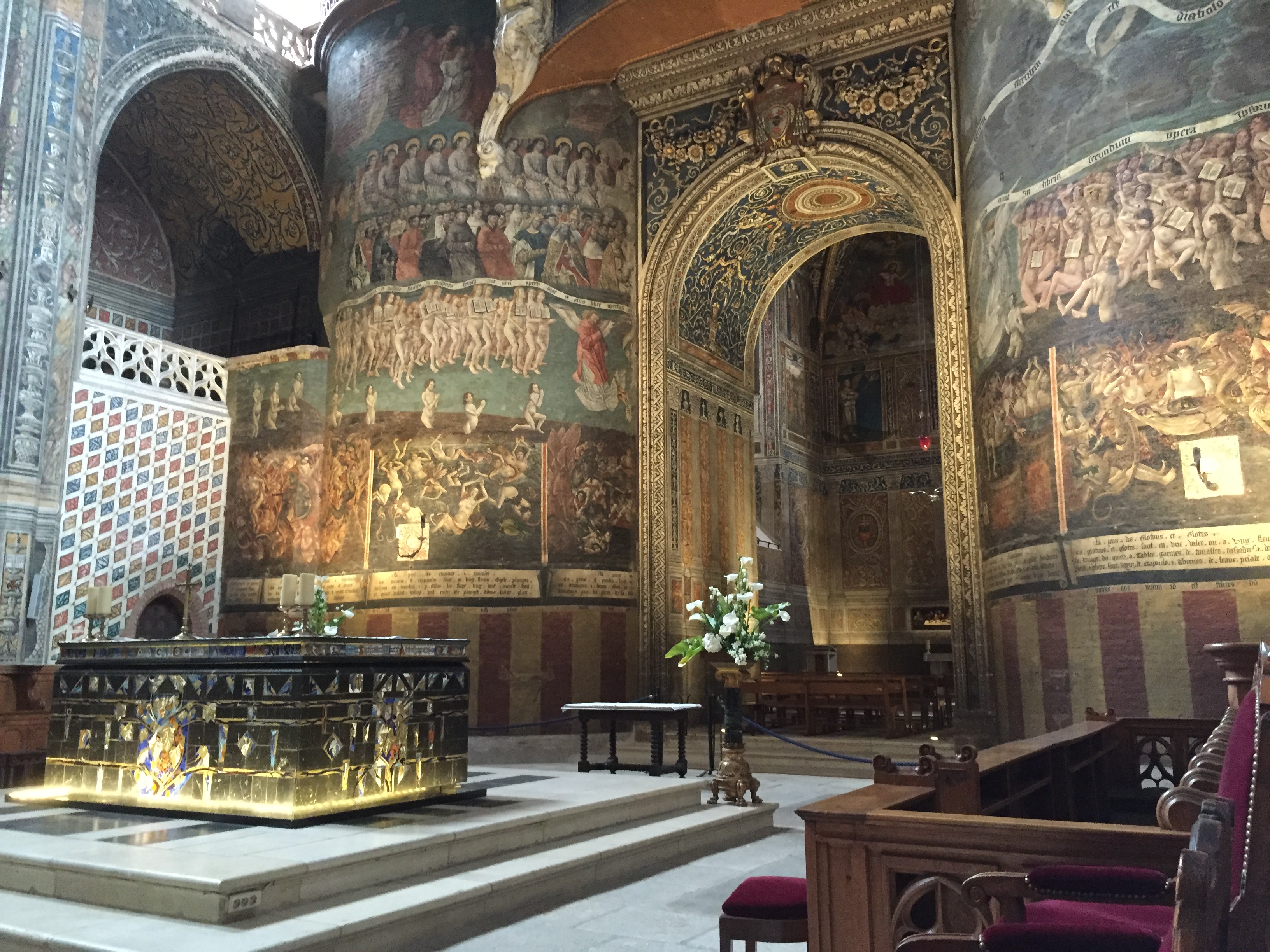 The historic towns of Albi (30 mins), with its magnificent Cathedral and Toulouse Lautrec Museum, and Castres (60 mins) are well worth a visit, as is the truly spectacular Carcassonne (100 mins). Toulouse, France's 4th largest city is one hour's drive, and the Gite is also only a couple of hours drive to both the Mediterranean Coast and the Pyrenees. Remarkably, this beautiful part of France still remains relatively undiscovered.
Up to 25 Minutes driving time
Only 10 mins drive from the gite. Bastide Town, Church, Tuesday morning market. Free leaflet with an historical tour of the town available from the Tourist Office.

Only a 20 minute drive, this medieval Bastide Town was voted Favourite French village in 2014 and is an absolute 'must-see'. Church, Museums, Art Galleries, spectacular views, some pleasant shops and some great restaurants.

is worth the 25 minute drive. Stroll up the narrow streets to reach the remains of an imposing medieval fortress, which stands on a rocky outcrop. From here you will look towards the Gresigne forest and down on the river Aveyron.

Bastide Town, Church

at Senouillac. The 13th century Château was created by Guiraudus de Mauriaco, a Templar, and has been renovated by the painter Bistes and his family.

is the nearest large town. Visit its monuments (such as St Michel Abbey, St Pierre Church, Griffoul Square, the Townshouses, the Beaux-Arts de Foucard castle / museum), its Friday morning market and a wide selection of restaurants. The Maison des Vins (Wine House) is located inside Saint Michel Abbey where it is possible to taste a selection of Gaillac wines.
25 to 40 Minutes driving time
Major Market, Medieval Houses, Museum

is the 'prefecture' of the Tarn department. It is centred around two large medieval buildings: the Sainte-Cecile Cathedral, the largest brick build cathedral in the world, and the Berbie Palace, the former fortified residence of the Albi bishops, and now home to the Toulouse-Lautrec Museum with the largest public collection of the artist's work. The covered market hall, completed in 1905, functions as Albi's largest market - a lively place to purchase vegetables, cheese, meat & fish. There are plenty of shops in Albi and many lovely restaurants. Albi also has two nationally classified gardens "jardins remarquables".



15th C Château, Chestnut Festival

Chocolate Museum, Arcaded Square

Beaux Village, Church, Museum

11th C Buildings, Ruined Castle, Exhibitions

Bastide Town, Restoration work, Museum, Art etc.

Church, Museum

Visit the wonderful 'Jardins des Martels'. 35 mins. Combine with arriving by train on the Chemin de Fer Touristique du Tarn from the little station at St Lieux Les Lavaur.



Steam Train - Chemin de Fer Touristique du Tarn. Combine with a visit to the Jardins des Martels.


Over 40 Minutes driving time
Convenient to Sidobre, glacial rock formations

Castle, Museum, Art Galleries

Garlic capitol of France

Former Cathar Stronghold, Alain Cathedral

Medieval village, Eco Museum, Potters Market

Paris of the SW, varied architecture, Museums

Goya Museum, Botanical Gardens

Carcassonne (1hr 45mins) is famous for its medieval citadel, La Cité, with numerous watchtowers and double-walled fortifications. The first walls were built in Gallo-Roman times, with major additions made in the 13th and 14th centuries. Château Comtal, a 12th-century castle within the Cité, offers archaeological exhibits and a tour of the inner ramparts.

Famous for its lovely beach. Approx 2 hrs 15mins.

Approx 2hrs 30 mins - The best way to start exploring the Pyrenees National Park is to head for one of the Maison du Parc visitor centres in Saint-Lary, Luz-Saint-Sauveur, Gavarnie, Cauterets and Arrens-Marsous in the département of Hautes Pyrénées.