Swimming Pool
The pool, secluded terrace and poolside barbecue area for alfresco eating is totally fenced to meet the latest requirements of the French Government, with two 'childproof' access gates. The 12m x 6m pool is kept spotlessly clean by means of a 'robot' pool cleaner and an efficient filtration system.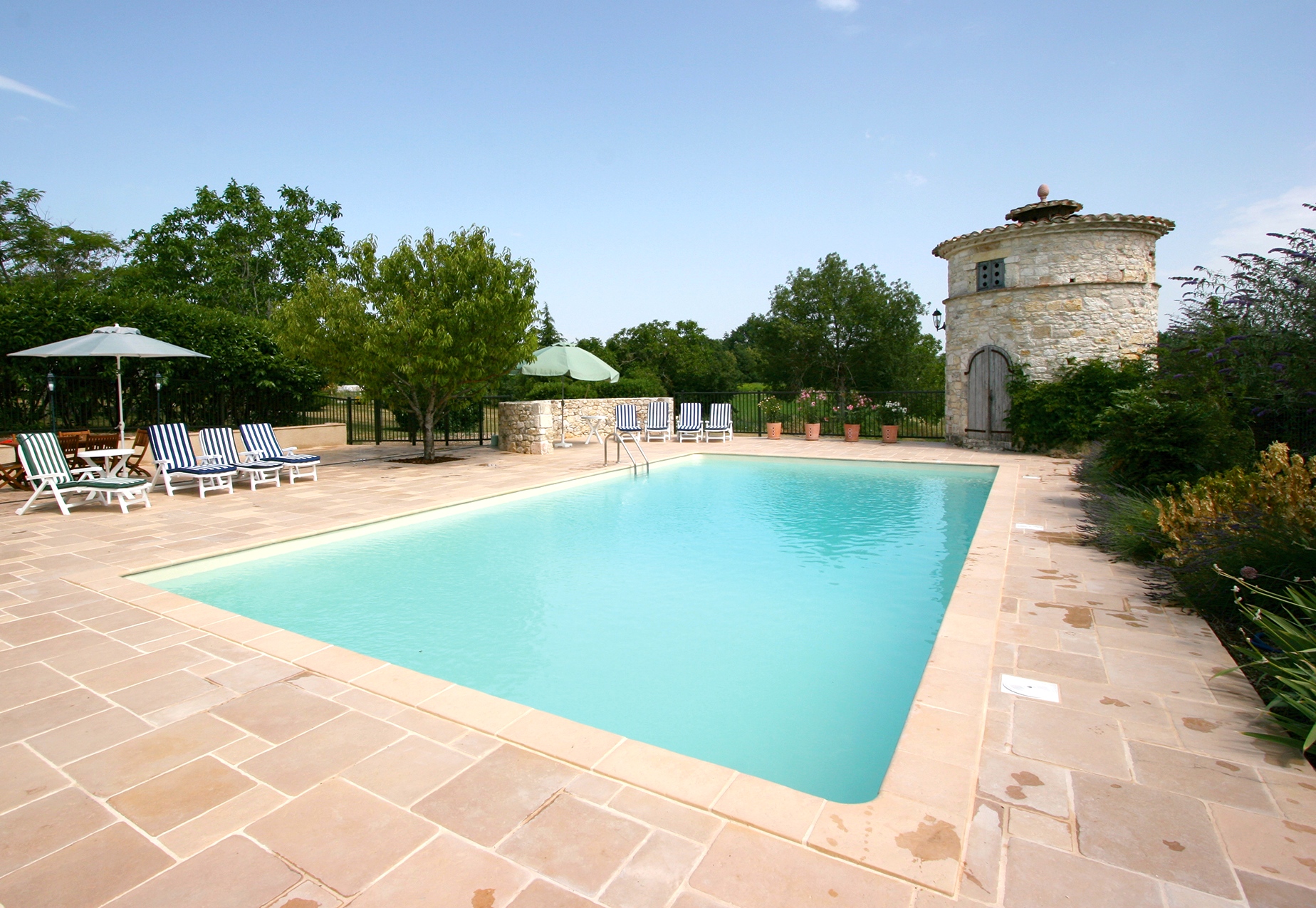 12m x 6m pool
Pool Fun
Unlike most pools it has both a seven foot deep-end, and a shallow end, both of which are enthusiastically enjoyed by all. Built in wide corner steps make getting in and out of the pool easy.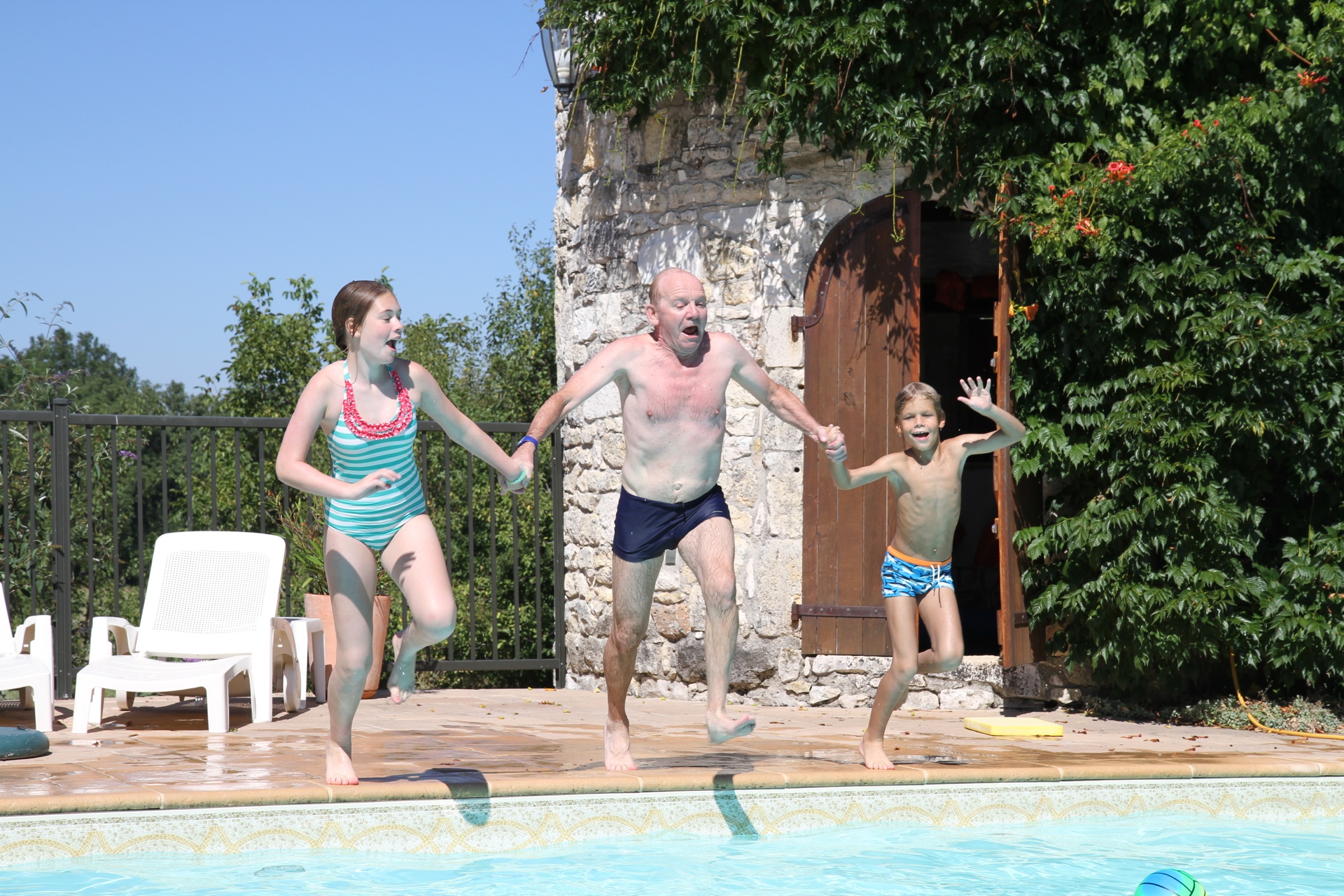 Pool Fun
Pigeonnier
A feature of the Tarn area, this original pigeonnier [or dovecote], houses a selection of inflatables, sun beds, cushions and parasols.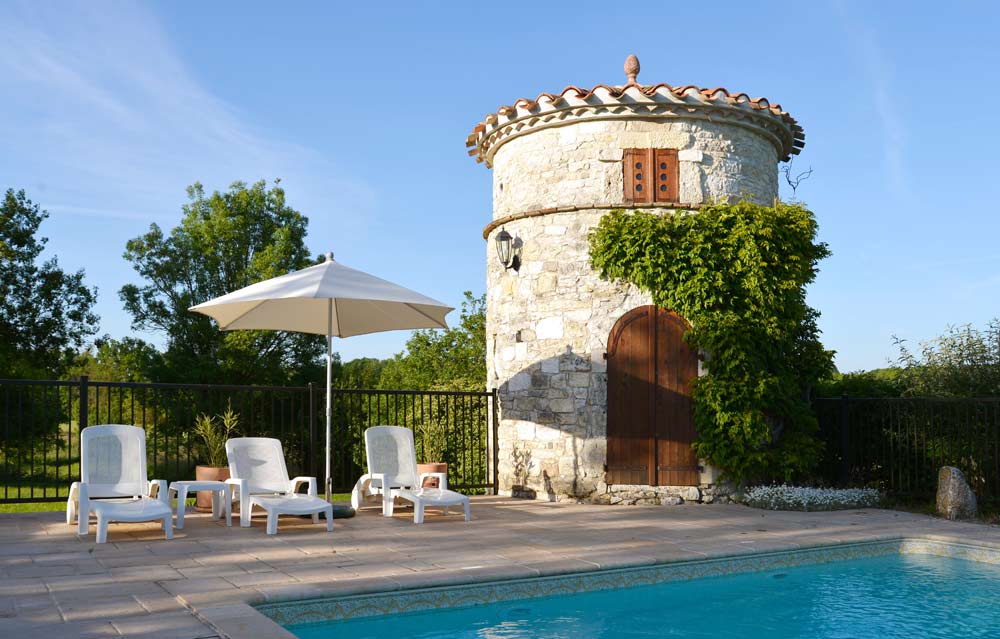 Pigeonnier / Dovecote
The Pool Abri
The pool 'Abri' houses the barbecue and provides seating for 10 people and gives pleasant shade during the hot summer months.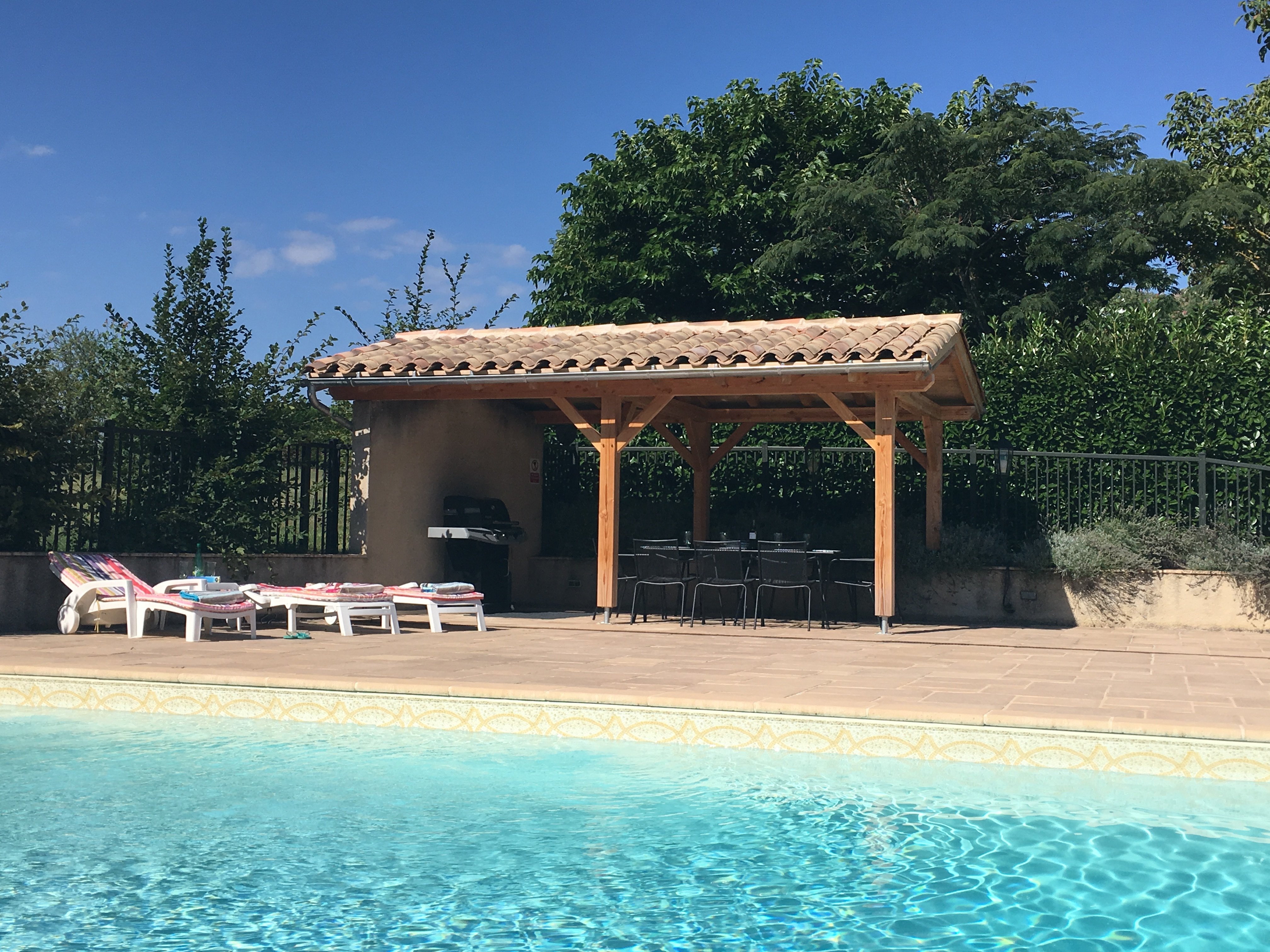 The Pool Abri